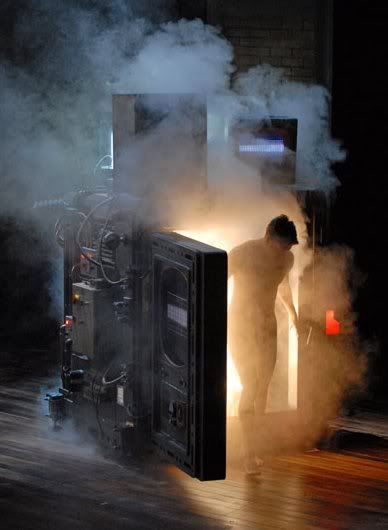 Tonight I saw
The Fly: The Opera
. I have been eagerly awaiting to see it ever since my friend Bianca got a job at the LA Opera in January. That is 9 months of anticipation! After tonight, I say it was well worth the wait.
The Fly: The Opera was directed by David Cronenberg, composed by Howard Shore, and conducted by Plácido Domingo (Plausible Flamingo). All three masters certainly blew my mind with an amazing show on all accounts. However, throughout the production I often questioned why it was an opera in the first place. This could have been a stellar play.
Anyway, I had read a ton of negative reviews before tonight, which made me a little weary. But, after actually seeing this first hand, I just have to say, fuck the haters. All hail the new flesh!